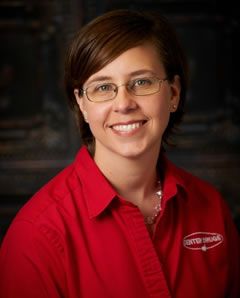 Paige Moore, Front-end Manager
Paige is a Cairo native and has worked for Center Drugs since 1994.
Over the past 29 years, Paige has become our wedding registry expert. She can assist the bride to be with almost everything, from ordering the invitations, to picking out just the right items for their bridal registry. Paige's vast knowledge of china, crystal, and flatware patterns and trends is by far the best in this area! She is always available to make recommendations for wedding registries or any special occasions.
Paige and her husband, Dusty have 2 sons, and enjoy spending family time together. Paige is happy to help with all of your bridal and gift-giving needs!