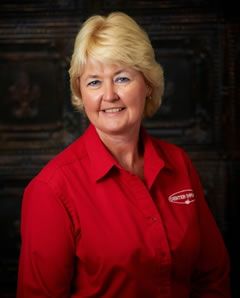 Connie Butler, Pharmacist, RPh
Connie is a 1989 graduate of the University of Georiga College of Pharmacy and started working for Center Drugs that same year.
Connie has a been a vital part of the pharmacy team at Center Drugs for the past 34 years. In this time she has become an expert on medications, diseases states, dosing and side effects. She is a certified pharmacist immunizer which enables her to vaccinate for flu, pneumonia, shingles etc.. She is also very knowledgeable on all of the current pharmacy insurance plans.
Connie and her husband, Walt live in Whigham and have 2 children. They are very involved in their church and all also enjoy camping and water sports.
Connie is always more than happy to discuss any of your pharmacy questions or concerns!